Dotz Fast Seven drift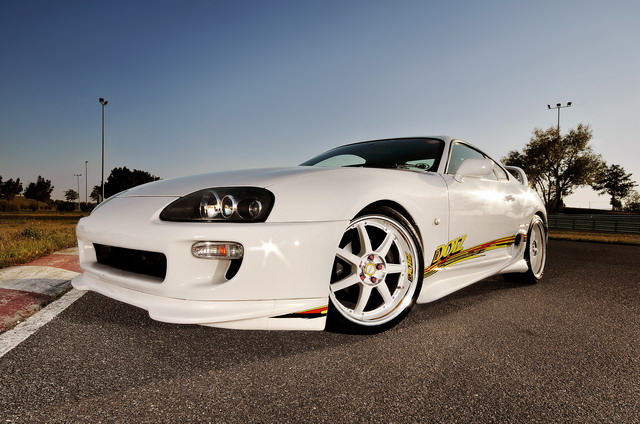 Drifting is one of racing's top disciplines and not every conventional professional driver is able to do it. The wheel manufacturer Dotz is a main sponsor of the most important European drift series, the "King of Europe", since 2012. The Dotz Drift Team includes ex-champion Adam Kerenyi and last year's champion, Diego Quaranta. Dotz celebrates this successful "set-up" by releasing the Fast Seven drift, a white special edition of its Fast Seven high-performance wheel, which usually has a gunmetal finish. The new white colour pays homage to the racing scene and is perfectly retro.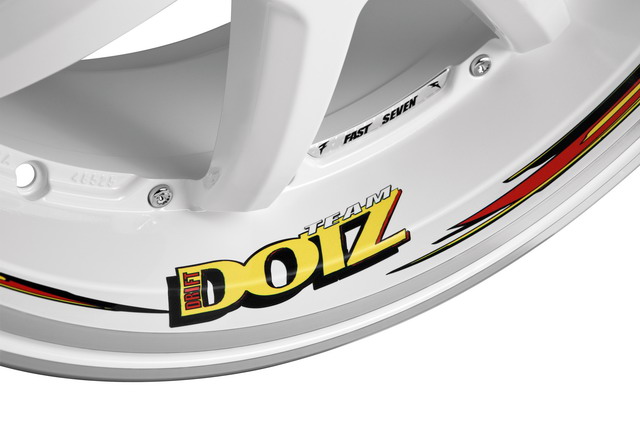 The Fast Seven drift boasts a polished center part and outer rim ring. The white king-size deep lip features new Foliatec DOTZ TEAM DRIFT graphics underlining its deepness. This extra can also be used for designing other wheel models in the Dotz Design Studio found at www.dotzmag.com. Weight Savers make for an ideal balance and underscore the technical standard Dotz applied here.
Dimensions: 8,0x18", 8,0x19", 8,5x19", 9,5x19"
Finish: white/polished
Type: cast, one-piece
Special features: DOTZ TEAM DRIFT pinstriping in the king-size deep lip