MICHELIN SUPERCAR PADDOCK DEBUTS CONFIRMED WITH ONE MONTH TO GO TO FOS 2016
One month to go until 2016 Goodwood Festival of Speed (23-26 June 2016)
Fifth year of Michelin Supercar Paddock
Supercar débuts confirmed by Aston Martin, BMW, Ferrari, Honda, McLaren and more
2016 marks inaugural Michelin Supercar Paddock Showstopper Trophy
View exclusive Michelin Supercar Paddock debuts teaser film at: youtu.be/NsgfwBWedNI
The Michelin Supercar Paddock is back for the fifth year with the biggest and best show ever for Goodwood Festival of Speed 2016.
A number of supercars are now confirmed to be making débuts in the Michelin Supercar Run this year, with exciting news from Aston Martin, BMW, Ferrari, Honda, Lamborghini, McLaren, Noble and many more.
Aston Martin's DB11 – the marque's first significant new model since the DB9 it replaces' launch in 2003 – will make its dynamic début in the Supercar Run. With 600bhp from an in-house developed V12 twin turbo engine, an all new Marek Reichman design featuring truly innovative aerodynamic and induction features – the DB11 is set to be a big highlight of the Michelin Supercar Paddock.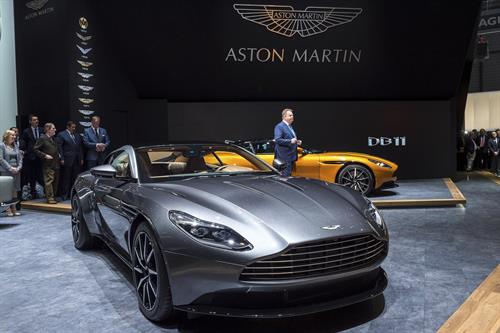 BMW will show its lightweight super performance M4 GTS in the UK for the very first time – priced at £120,000-plus, with 493bhp, a 3.8 seconds sprint to 60mph and 190mph top speed, the flagship new M-Power model is set to thrill in the Michelin Supercar Run.
Also making a début from the Michelin Supercar Paddock is the all-new Honda NSX – with a very special British superstar driver at the wheel. The McLaren 570GT and Noble M600 SVR will all also be seen in action for the very first time in the UK as part of the Supercar Run.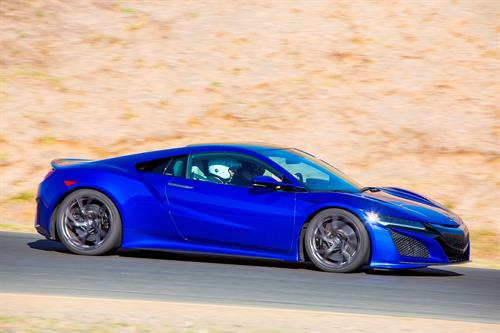 With just one month to go until the Festival opens its gates for the first time in 2016 for the Moving Motor Show on Thursday 23 June, followed by three days of non-stop action on the iconic Goodwood Hill, Michelin is delighted to announce that the full line-up of 40-plus supercars is now confirmed and complete, with Ferrari, Lamborghini and others also set to make surprise débuts at the Festival. To find out what, and to experience all the cars that will make up the full line-up – the West Sussex motoring and motorsport extravaganza in June is a must-attend.
With a refreshed live stage format, more celebrity appearances and product débuts, the Michelin Supercar Paddock for 2016 is set to be the busiest and most eventful to date. For the first time, the Michelin Supercar Paddock Showstopper Trophy will be presented live on stage, following scrutiny by an expert judging panel, supported by a public vote which will be open online and on site at the Supercar Paddock.
Hosting the live action this year will be TV racing pundit and BTCC champion, Tim Harvey, alongside writer, broadcaster and racing driver, Amanda Stretton.